1
Who drew "Banana Flower"?
2
Winslow Homer's 'A Wall, Nassau" was made using
3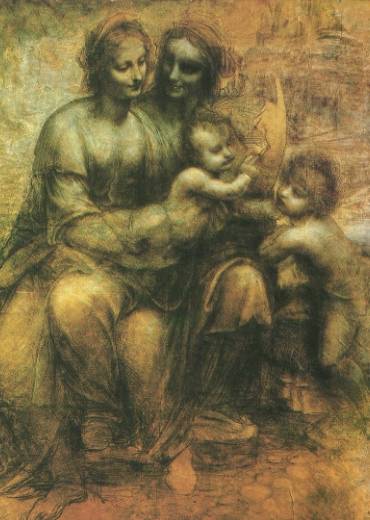 Leonardo da Vinci made a drawing, "Madonna and Child with St. Anne and Infant St. John the Baptist," for a fresco of the same title. This type of drawing is called
4
Buon fresco painting can be described as
working with pigment directly into fresh plaster.
5
A popular drawing medium during the Renaissance consisted of a stylus of gold, silver, or other metal that was dragged across a prepared ground of lead white, bone, and water. This process was called
6
What is the binder in "encaustic" painting?
7
When an artist paints with a mixture of watercolor pigment and Chinese white chalk, the process is called
8
A traditional ground for tempera paintings, which consists of a mixture of glue and plaster of Paris or chalk, is
9
When ink is diluted with water and applied in broad flat areas, the result is called a
10
The painting process that allows for a continuous blending of tones and hues on the painting surface is called
11
What is the difference between buon fresco and fresco secco?
In buon fresco, the pigment is applied to a wet wall whereas in fresco secco, the pigment is applied to a dry wall.