Vertebrate Zoology Test 2
---
1
When vertebrates moved from water to land, what challenges arose?
1. Air is less viscous than water (bone-structure)
2. Gravity is more influential than water (bone-structure)
3. Gills aren't effective on land (lungs)
4. Temperature change can be quick on land (body temp regulation)
Bone that is arranged in concentric layers around blood vessels forming cylindrical units
Processes on the vertebrae of tetrapods that interlock and resist twisting and bending, allowing the spine to act like a suspension bridge
Are not amniotes
Eggs are laid in water
Non-amniotic - positive pressure: buccal pump to force air into the lungs
Amniotes - negative pressure: muscle for inhalation
Valves: prevent backflow
Chambered heart: to increase BP
Animals with 4 legs
End of Devonian - Start of Carboniferous
Came from lobe-finned fishes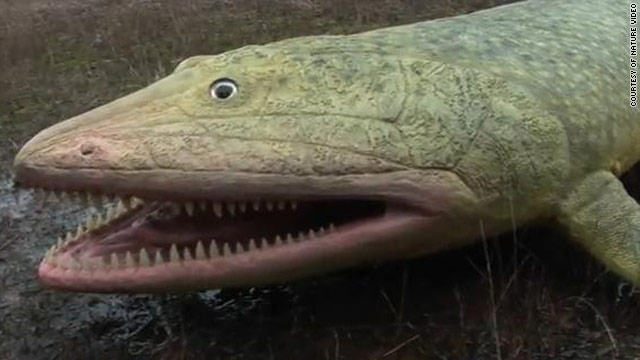 9
Elpistostegids Characteristics
Adapted to shallow water living
Eyes on top of head
Greatly reduced tail fin
Dorso-ventrally flattened
Example: Elpistostegids
Between fishes and tetrapods
Lost the bony operculum: enabled to raise head
Large ribs: support body out of water
Pectoral fin modified: could bend
Finger-like bones
Albumin (white): acts as a cushion. and produces water and protein for development
Yolk (yellow): the major supplier of energy
12
Where do the three embryonic membranes come from and what do they do?
Chorion: outgrowths of the embryonic body wall; surrounds egg
Amnion: outgrowths of the embryonic body wall; surrounds embryo
Allantois: outgrowth of the hindgut; stores nitrogenous waste and serves as a respiratory organ
Holes in the skulls
Used for classification
More efficient muscle attachment
Anapsid: without an arch (ancestral amniotes and turtles)
Synapsid: single arch (mammals and their ancestors)
Diapsid: two arches (birds and other reptiles)
Large, aquatic, southeast & Florida
Large, aquatic, southeast & Florida
17
Plethodontidae (Salamander)
Most terrestrial, lungless, nasolabial groove
18
Ambystomatidae (Salamander)
Mole Salamander
19
Cryptobranchidae (Salamander)
Giant Salamander
Only in Asia
Waterdogs and Mudpuppies
Newts
23
Brachycephalidae (Anurans)
Toads
New world
Poison
Tree frogs
27
Leptodactylidae (Anurans)
Neotropical frogs
Old world
Poison
Narrowmouthed Toads