The Cell grows and replicates its DNA and centrioles
Chromosomes form, the centrioles separate, the spindle begins to form
The chromosomes line up across the center of the cell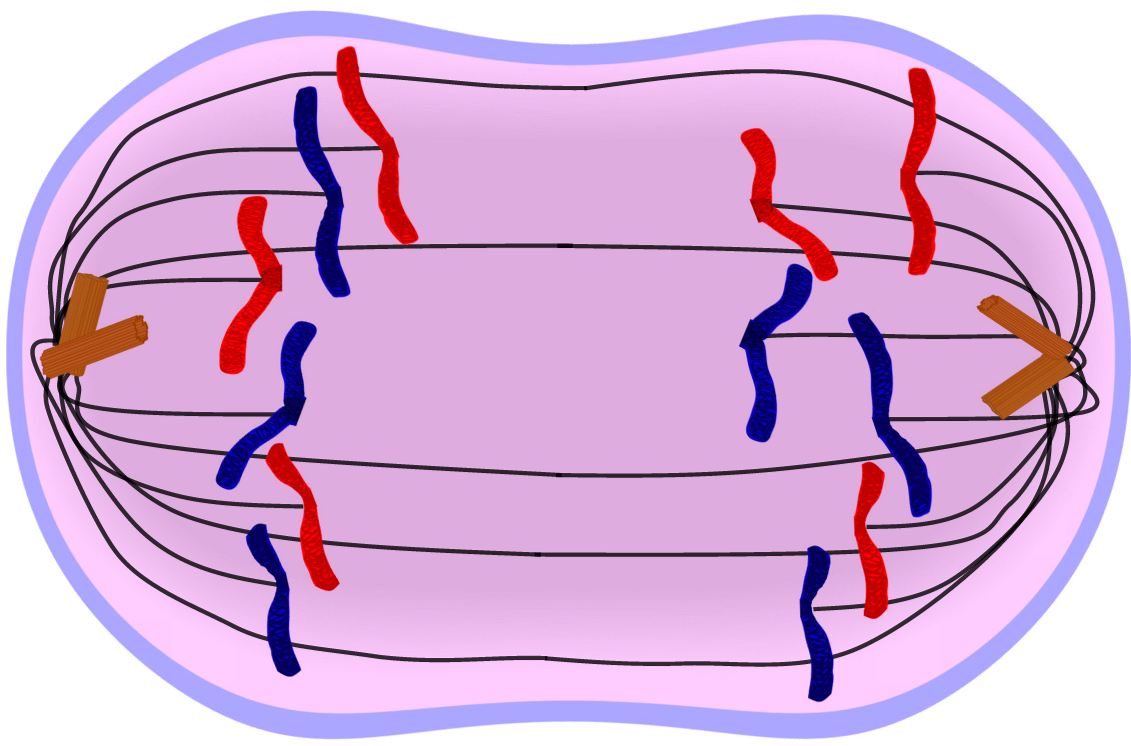 Chromatids separate into individual chromosomes and are moved apart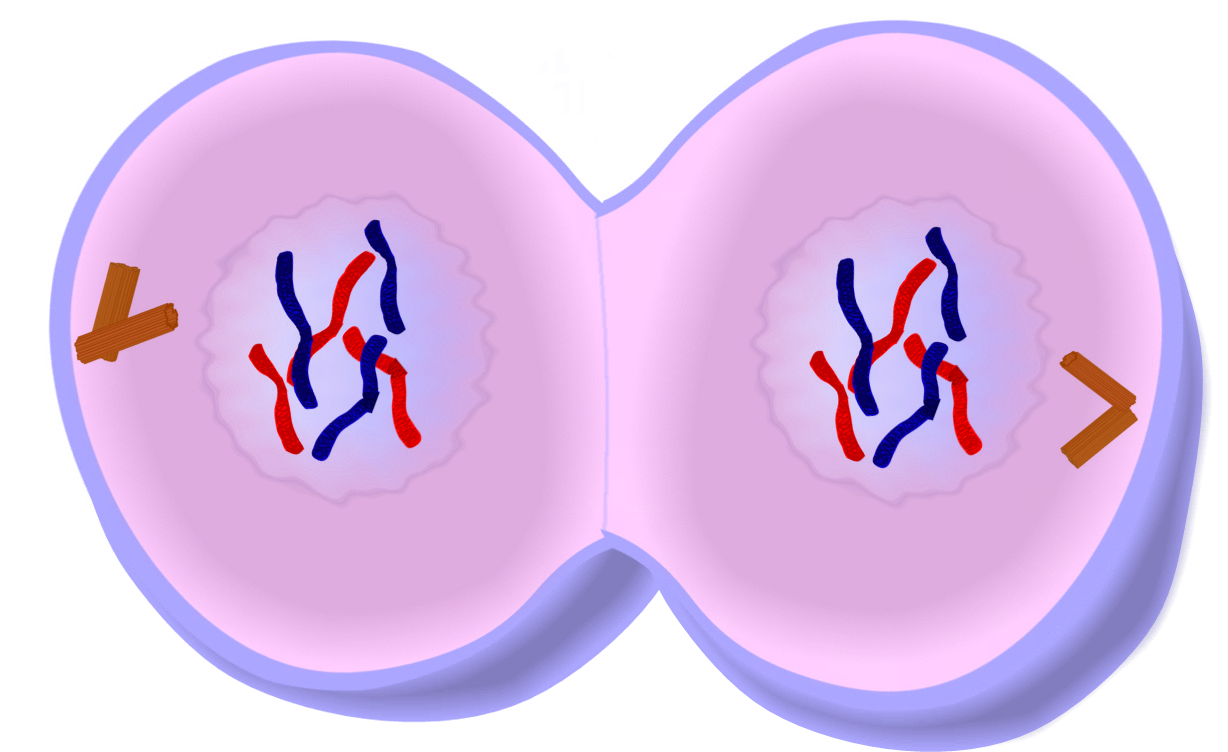 Chromosomes gather at opposite ends of the cell and lose their distinct shapes. Two new nuclear envelopes will form.
The cytoplasm pinches in half. Each daughter cell has an identical set of duplicate chromosomes.
A process by which a cell divides into two new daughter cells
A process by which a single parent reproduces by itself (bacteria)
Reproduction resulting from the joining of two cells. Each cell comes from a different parent.
Threadlike structure that contains the genetic information that is passed from one generation of cells to the next
A series of events a cell goes through as it grows and divides.
One of the identical "sister" parts of a replicated chromosome
An area where two sister chromatids are attached
Genetic material that organisms inherit from their parents.
Sperm and egg cells that combine during fertilization
Chromosomes in which one set comes from the male parent and one from the female
Term used to refer chromosomes where one set comes from the male and the one set from the female
Process where homologous chromosomes exchange portions of chromosomes during meiosis
Prophase, Metaphase, Anaphase, Telophase